You have to love those Colorado Skies. Looking over some old photos on Facebook and the crazy weather/skies we got there. Sure do miss that about Colorado. Jon Chandler got it right when he wrote this great song.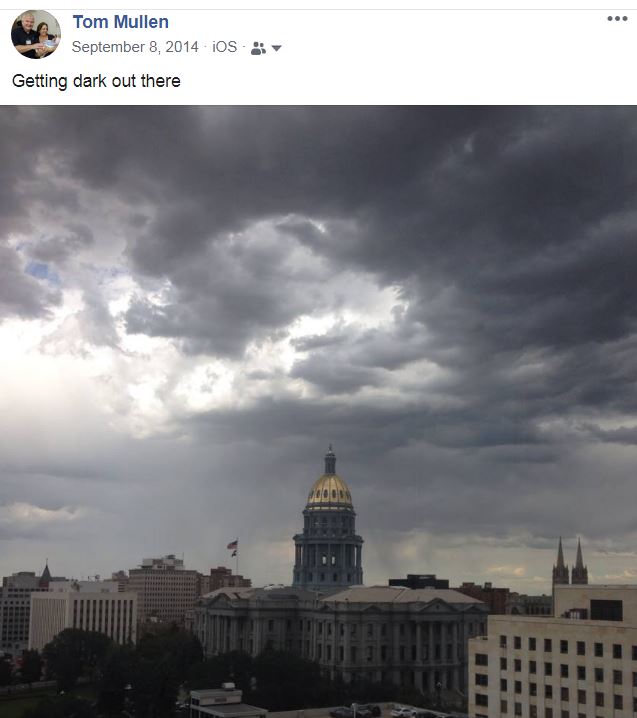 From our office window at the Attorney General's Office
This is really what Jon was singing about..