Well, let's cross another off the bucket list. Weather was in low 80's on Wednesday, so decided to jump in the car and go to Death Valley (2 hrs away). Within 15min of the house we were in the mountains, and saw signs to watch out for bighorn sheep. (no sheep). In an hour, we were in Pahrump, It was a nice drive until we had an issue with our SUV. Just heard this thumping every now and then. Apparently something hit the skip plate under the car and tore a chunk out of it. I had the car serviced that morning, and thought that the dealership forgot a screw in or something, I went back the next day to the dealership to yell at them, but they put it on the rack and all the screws were there, and apparently we ran over something which tore the skip plate. Janis and I never saw anything in the road and have no clue how or when that happened.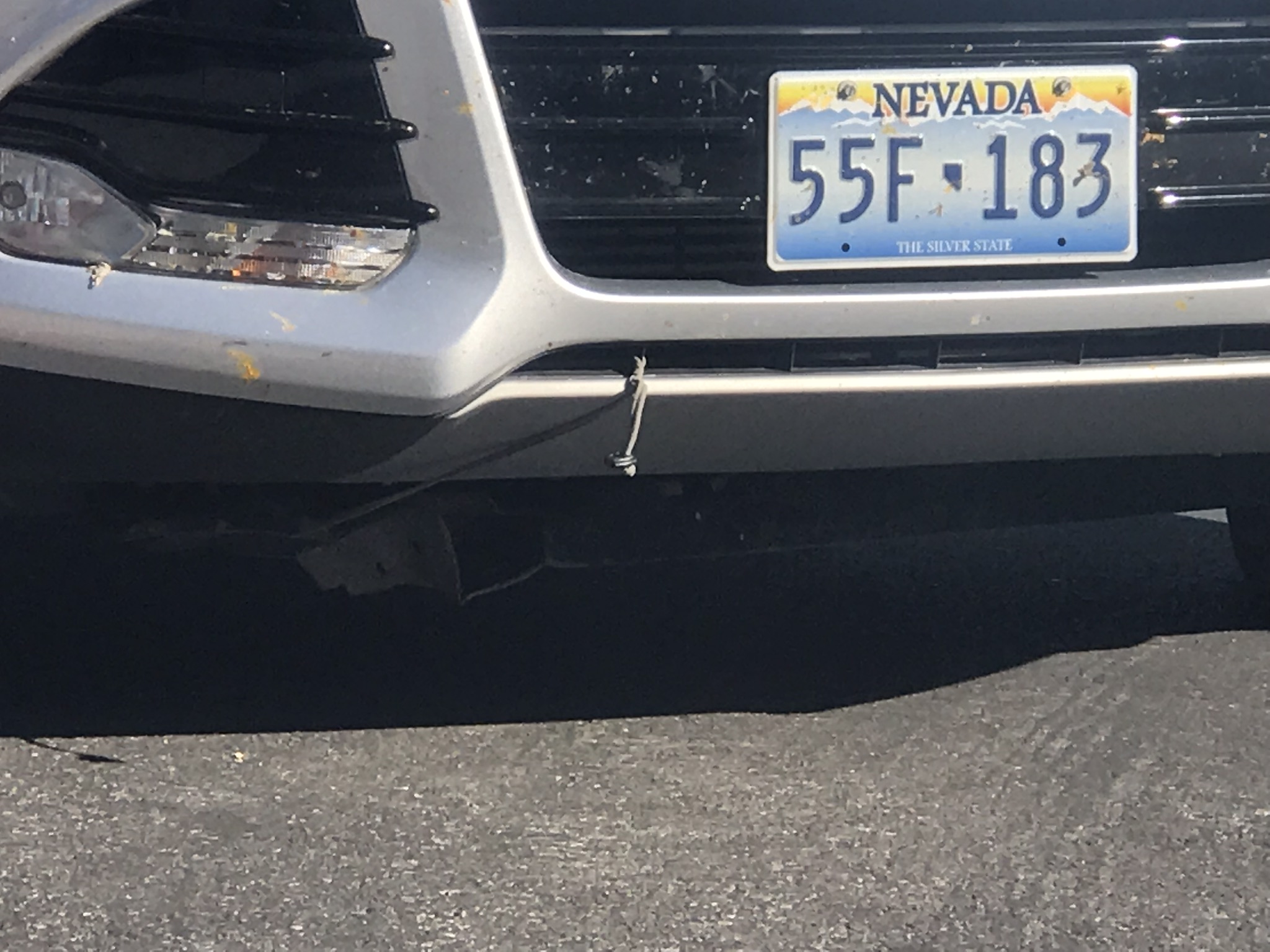 We stopped at the Death Valley pay station to get a map once getting in the park, and luckily a family was there. The son was nice enough to tie it up so it wouldn't drag on the ground and make it worse. It was very nice of him to do. He wouldn't accept the $10.00 we offered. You can see it hanging down under the car.
Some of the panoramas I took. (5 stitched photos)
Here's some of the non/panos that Janis and I took.
Unfortunately, we weren't here at sunrise (or sunset,which was still 3 1/2 hrs away. The scenery was awesome, but not nearly as good if we could have gotten there at dawn or later in the day. For another trip!!